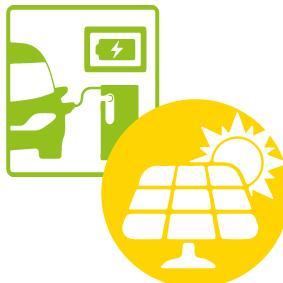 Electric Vehicle Charging Survey results
Earlier in the year we issued a customer survey to gather some insight for the provision of Electric Vehicle Charging Solutions and solar panel installations. Thank you to all that took part in this survey, the information provided has been really useful and gives us some great information for providing golf clubs with a turn key solution. 
Headline results from the survey… "Golf Clubs considering installing EV units" - 87%
Energy Club – What's New 
Electric Vehicle Charging and Solar Power Energy Solutions
You are probably well aware that over the past few months we have been working hard to get a fantastic offer in place for you for an Electrical Vehicle charging solution. We are delighted to announce that we have secured a partnership with a market leading operator EO Charging and are now offering this service to our partner Golf Clubs. EO Charging are one of Europe's fastest growing companies, they currently supply EV Charging solutions for Amazon, Aviva and Microsoft to name but a few.
With increasing pressures on cost savings and a reduction in our carbon footprint, the benefits of solar energy for businesses is increasing. We are delighted to now be offering full solar power solutions for Golf Clubs along with our green energy provider Cactus Energy. 
The solar offer gives preferential rates on solar pv panel installations for all GMG member clubs. The solution will reduce your club's carbon footprint, allow you to fully offset installations with reduced payback periods on capital or finance investments and future-proof your club against rising energy prices 
Contact us if you would like more info on our E-Vehicle charging solutions or to register your clubs interest for a free Solar assessment.