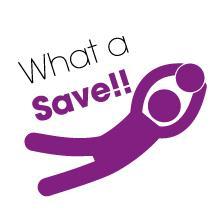 Lots of golf clubs are sharing financial pressures with us and as always we are there to alleviate these. Is this a familiar picture from your current energy supplier…"We've kept our business energy prices low for a long time and haven't changed them since 2018. In the last 6 months alone, wholesale electricity costs have increased by 36%, so we need to increase our prices to reflect the true cost of energy"??? If so get in touch we will use the collective spend of the group to ensure you are on the best rates.
Remember it's not just energy where we can make savings for you. We have recently provided a £946.00 saving for Aylesbury Vale Golf Club on their waste contract. Chris Wright the Managing Director at Aylesbury says, 
"GMG were highly efficient at structuring a new waste contract for us that was flexible to meet changing needs."

Testimonial  
Adam Hinton Operations Manager
Cuddington Golf Club, Surrey
What encouraged you to start using GMG services?
"One of the best things is they are recognised by England Golf"
How did you find the process of Switching to a new supplier via GMG?
"Very seamless, GMG do the leg work and take most of the paperwork away from us. just an exchange of a couple of emails and sign on the dotted line and away we go – it's very seamless and easy!" 
Would you recommend GMG to other golf clubs? 
"Yes 100% I don't see why you wouldn't use GMG as a golf club, costs are controlled well and they are specific to golf and they get us the best possible prices!" 
If you would like an informal chat about how we can help you save - get in touch by completing our contact form